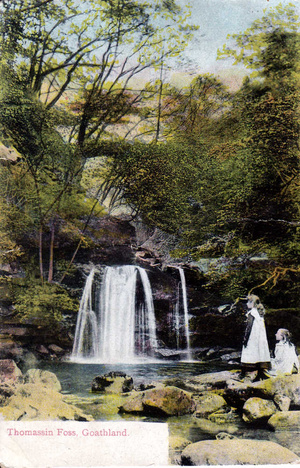 A hand-tinted picture postcard of Thomassin Foss at Goathland. Extremely well-executed. The style is that of Frank Meadow Sutcliffe, but the photographer is uncredited. The printer is H Graham, Glen Wortley, Leeds. 
William Glen tells us: "The photo would have been taken by either Henry Graham Glen or less likely one of his sons. The business H Graham Glen, Wortley, Leeds was both photography and printing. The tinting would have been done probably by Henry."
Many thanks William for that update.