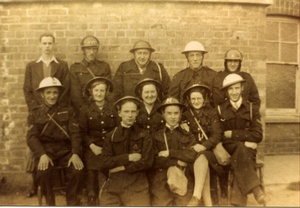 It all has a bit of an air of Dad's Army about it, and these guys and gals might have got everybody's backs up with their "put that light out", but they did a sterling job of work all the same – and I seem to remember they were always last to the shelters.
Can anybody put any names to the faces?
Seated middle of second row Ivy Bassendale and is that her husband standing behind her?