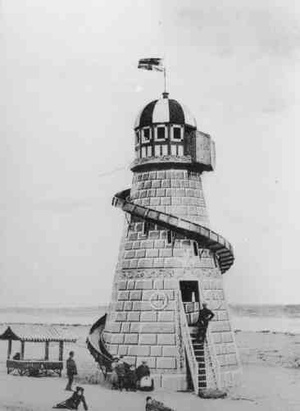 That's what the Helter Skelter was called when I was younger, 1d or about half a penny in today's money got you a ride down the helter skelter.
Mr Newsome ran the Helter Skelter for many years although not always in the same place. It has, at time, been located at either side of the old Bandstand.
This image was taken in 1907,  Mr Brunskill also tells us that it was often reffered to as the 'Lighthouse'.
Thanks to Fred Brunskill for the update.